2023 Fast & Serious Winners: 11-20 | Franchise Times Fast and Serious List
Pushing franchise expansion with what executives say are the most "sexy" and profitable car washes in the world, Tommy's Express takes the No. 1 spot after debuting at No. 2 on this ranking last year. System sales grew an incredible 881 percent from 2019 through 2021, and Tommy's has its "foot on the gas," says CEO Alex Lemmen, with a mature infrastructure ready to open 60 to 120 car washes a year. Read more from Lemmen and President Ryan Essenburg, and check out strategies from all 40 franchises in this exclusive research project that identifies sustainably growing brands.
Articles by Beth Ewen, Matthew Liedke, Laura Michaels and Emilee Wentland; Research by Matt Haskin and Kate Kapsner
---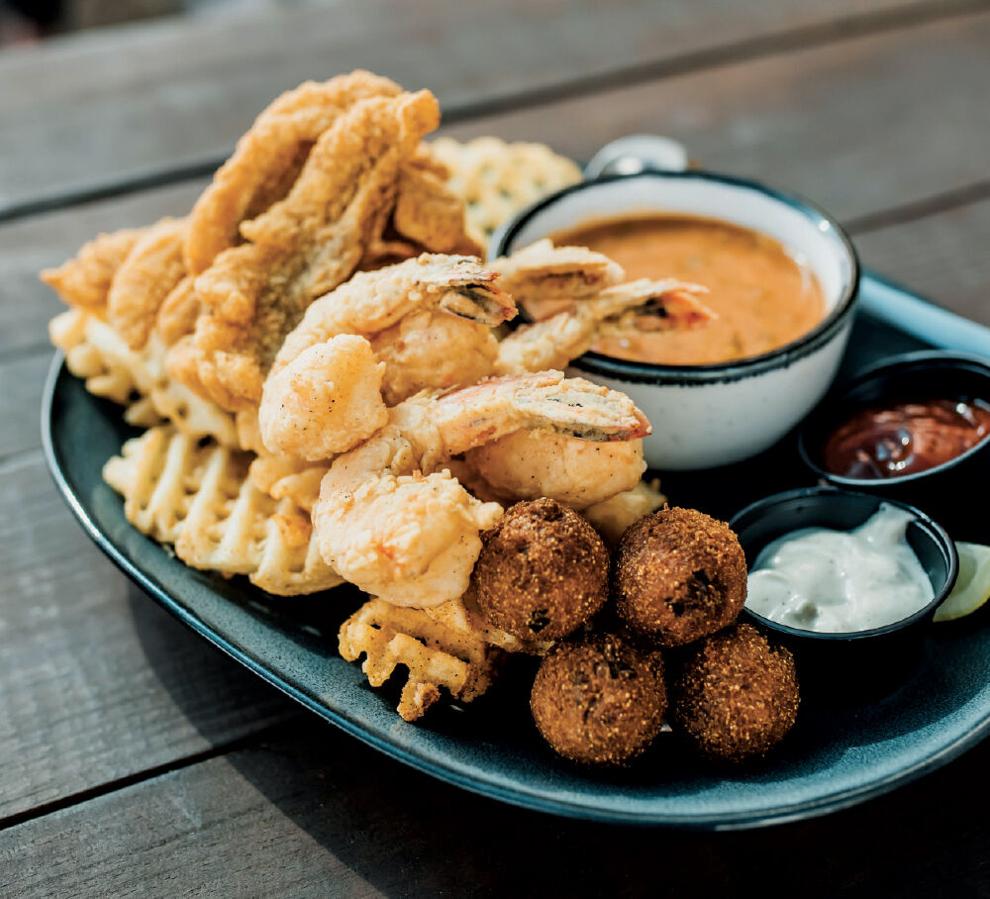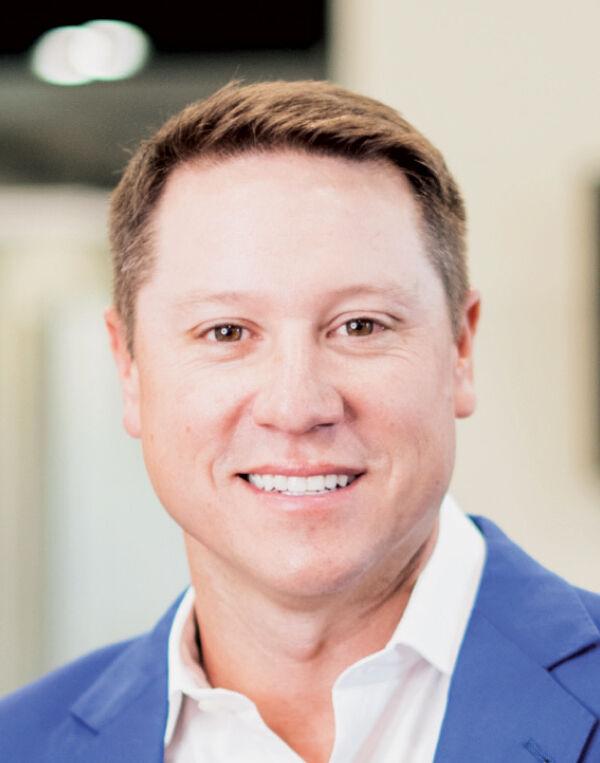 #11 Walk-On's Sports Bistreaux
Casual sports bars & restaurants
Getting buy-in to the Walk-On's mission of bringing people together starts on day one, said CEO Brandon Landry, and being able to scale that mission across a growing system of restaurants is a main driver of growth. "Orientation, it's the single most important day you can have," he said. "Before we get into our Xs and Os, we tell our story. Before they put on an apron or start battering shrimp, they need to understand." That story includes Walk-On's founders Landry and Jack Warner walking on to the Louisiana State University basketball team and the "underdog mentality" they developed opening the first restaurant in 2003. Walk-On's jumps nine spots on the Fast & Serious list with a three-year sales growth rate of 88.8 percent, from $134 million in 2019 to $253 million in 2021. It had unit growth of 93.9 percent during that span to hit 64 locations. "WOW moments"—aka the Walk-On's Way—recognition cards are one way the brand keeps its culture visible. "We're recognizing people for demonstrating a core value or guiding principle," said Landry. "And we do it in front of the whole team. It's all about just being a great human." That translates to employee retention, and for restaurants with low turnover "it's no coincidence that they're at the top in terms of sales volume," he said. In-store dining is back to pre-COVID levels, and Landry credited a focus on quality, inventive menu items for continuing to attract customers. Seventy-five percent of the sales mix is food. "We're a restaurant, not a bar that happens to serve food," he said. As online ordering and takeout sales grew through the pandemic, Walk-On's reevaluated the size of its restaurants, which had an average footprint of 8,000 square feet. They're rolling out a sub-6,000-square-foot prototype "and we're still seeing the volumes where they need to be," Landry said.
---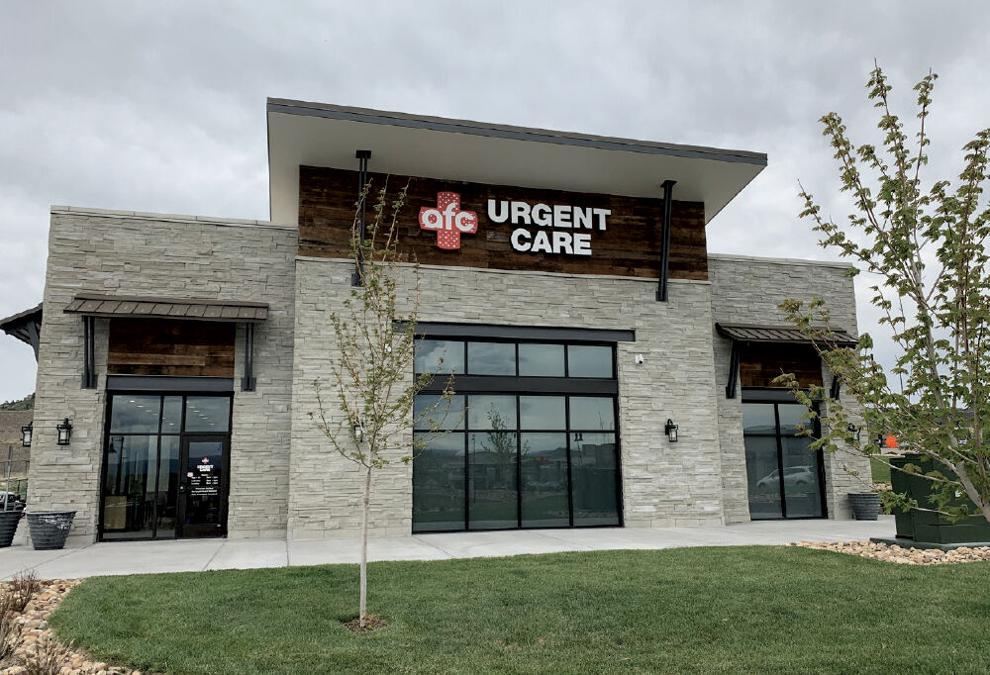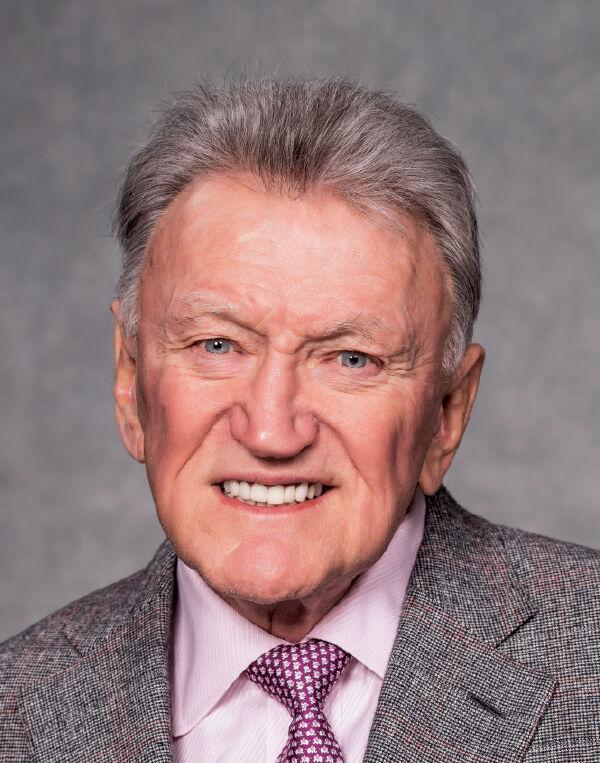 #12 American Family Care
Primary & urgent care clinics
American Family Care crossed the 250-unit mark in 2021 and its three-year sales growth rate of 194.6 percent put systemwide sales at $1.6 billion as the company returns to the Fast & Serious list. For a brand that didn't begin franchising until its 2013 acquisition of Doctors Express, a 63-unit urgent care franchise, the growth proves to American Family Care founder and CEO Dr. Bruce Irwin that not only is the franchise model viable for primary and urgent care, it's vital for addressing the lack of access to those healthcare options. "Convenience and time are two of the big reasons people come to us," said Irwin, who opened the first AFC in 1982. "When I started American Family Care, I was the ER doc. For a lot of people coming in, that wasn't the best option but it was the only one they had." Patient satisfaction, patient outcomes and consistency of care are key drivers of the business, and Irwin said the primary motivation for franchisees can't be making money—which they do, he was quick to add. "But our typical franchisee is not someone who comes along and just wants to make an investment—they want to invest in their community." When making decisions for the business Irwin said he comes back to three filters: "Is it needed by patients? Can we do it as well as anyone else can do it? It's our obligation to put the patient first. And then, can we do it economically." Growth is largely coming from new franchisees, with interest—and higher patient volumes—accelerated by the COVID-19 pandemic. "The attention COVID brought to healthcare and the needs and the way we were able to respond to it" set AFC apart, he said. The company was able to quickly roll out COVID testing and push a telemedicine product. Clinic staffing remains a challenge and inflation is hitting healthcare "but you don't get cost of living raises from the payers," said Irwin of insurance companies and Medicare and Medicaid plans. "We have had some success negotiating fee increases."
---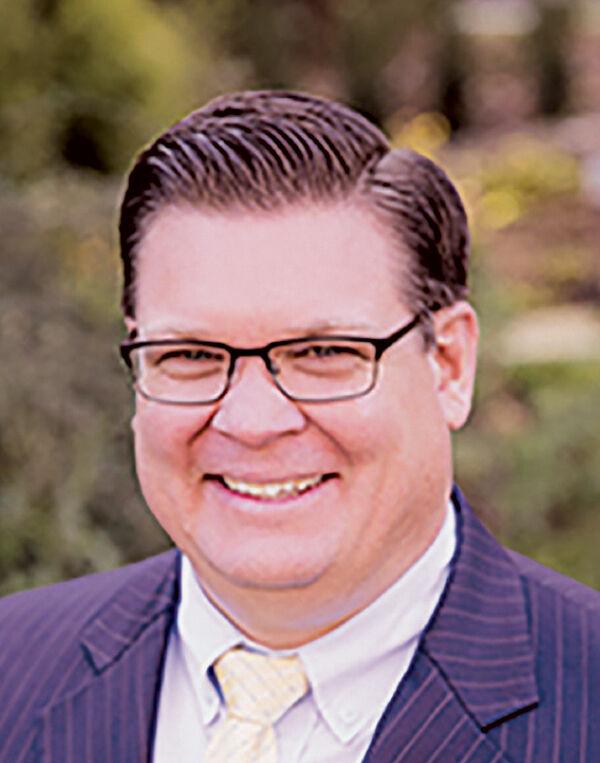 #13 Property Management Inc.
Property management services
Property Management Inc.—which does exactly what its name suggests—makes its Fast & Serious debut thanks to a three-year sales growth rate of 88.3 percent coupled with unit growth of 56.3 percent. The company grew system sales to $67 million in 2021, up from $36 million in 2019, and finished 2021 with 361 locations. Chief Operating Officer Jeremiah Cundiff said franchisee satisfaction and profitability drive the company's sustainable growth strategy. That focus led to a meaningful shift in the model about three years ago. Franchisees previously launched operations across residential, commercial, association and short-term rental management all at once, which proved overly complex. A change to a "single pillar focus" has since allowed them to "put the blinders on and focus on one vertical," said Cundiff. Franchisees start in one of the four verticals, he explained, and don't add a second "until the first is at a certain level of maturity." The company also offers a real estate brokerage model. PMI adjusted its support functions accordingly to coach franchisees as they grow, and brand-wide quarterly planning helps owners set and meet their goals. "We have a Threshold Traction Planner, it has tools for franchisees to use and coaches work on 10-year targets, a three-year picture and one-year goals," he said. Strong marketing and lead generation at the outset is essential to franchisee success, he noted, and PMI has an internal acquisition team that assists franchisees in acquiring existing property management portfolios or books of business.
---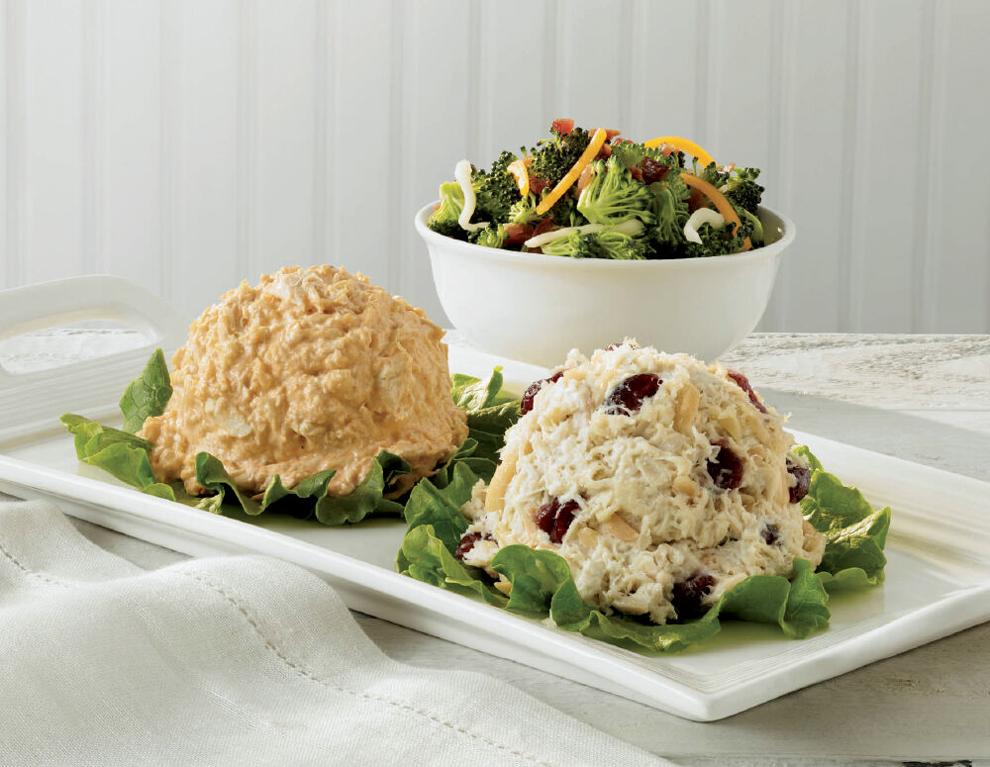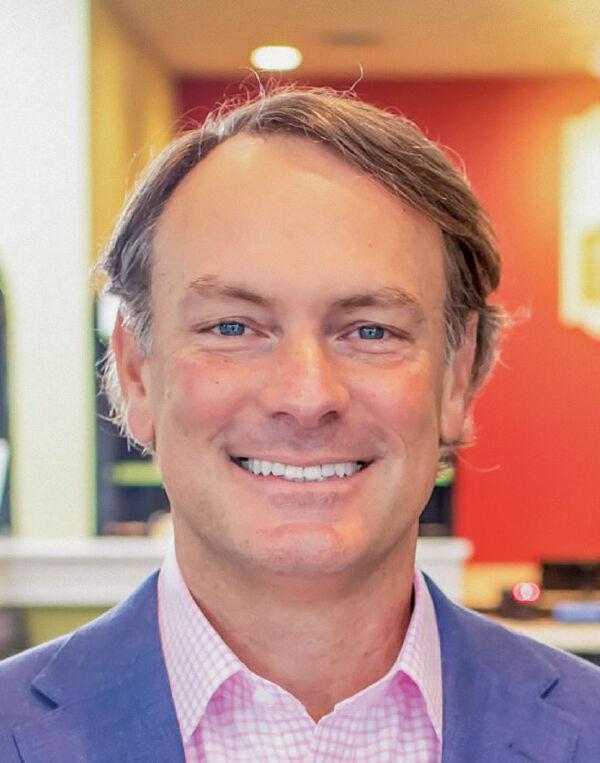 #14 Chicken Salad Chick
Fast-casual restaurants
Leading up to 2020, third-party delivery companies were calling Chicken Salad Chick and franchisees were asking the company to implement delivery, "but we'd said no," recalled CEO Scott Deviney. "Service is a big piece for us. So we were always fearful of losing touch with our guest. And also the economic model, there's obviously concerns there." Then came the pandemic and a shift to, "We have to do this because our guests are demanding this," he said. "We had to sit back and think, how can we stay true to our purpose. Regardless of who comes in the door," a delivery driver or guest, "we can still serve them … we always want to be able to greet and smile and hand someone a bag." That means no wall of shelves crammed with bags but designated pickup areas and workers trained to ensure orders are accurate. Delivery and online orders now account for between 15 and 20 percent of sales. Chicken Salad Chick, acquired by private equity firm Brentwood Associates in 2019, grew systemwide sales 66.3 percent from 2019 to 2021, finishing at $255 million. It grew units 80.6 percent during that time and today has close to 300. The company brought on its first director of supply chain, John Musser, in early March 2020, a fortuitous hire as restaurants faced "extremely high chicken prices" and a sudden shortage of crackers, which Chicken Salad Chick serves alongside the majority of its menu items. Musser was instrumental in keeping prices down whenever possible, Deviney said, and restaurants took "blended price increases of about 10 percent" over the last 18 months. As unit development continues to pick up, the corporate office is staffed to handle about 50 openings a year, he said. They're staying disciplined to a concentric circle model of growth extending from the Southeast and continuing to emphasize digital marketing to advertise the concept in new areas. "Brand awareness is one we're constantly working on—a lot of people don't understand what we are," Deviney said. Talking about the success of the model—the average unit volume hit $1.3 million in 2021—certainly helps, he said.
---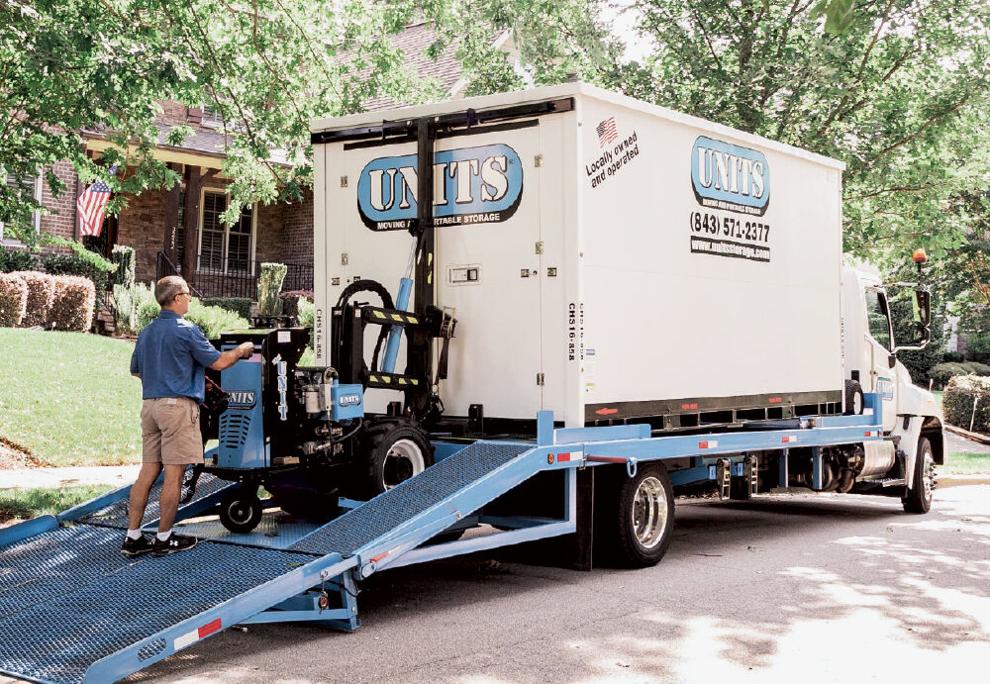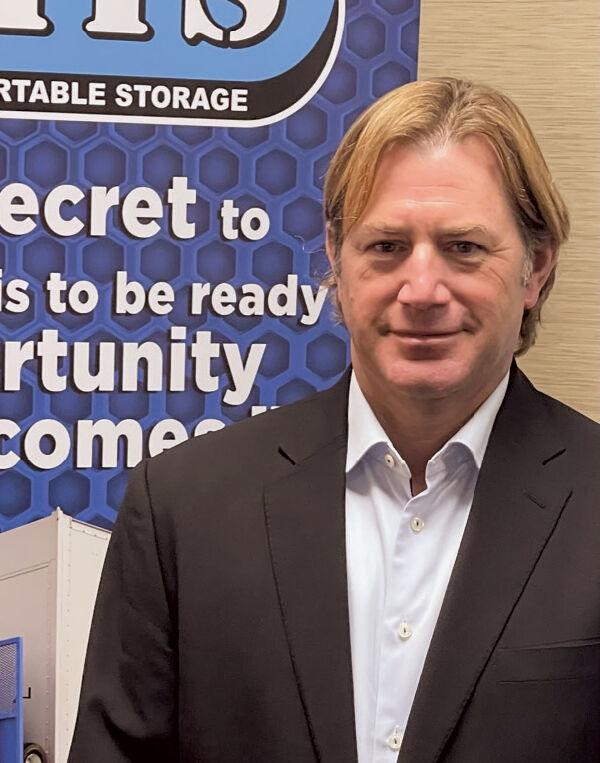 #15 Units Moving and Portable Storage
Portable storage containers
"Our blood runs orange," said Michael McAlhany, co-founder and CEO of Units Moving and Portable Storage, in a reference to Clemson University. Like Units, Clemson calls South Carolina home, and McAlhany's admiration extends beyond the Tigers football team to its head coach, Dabo Swinney, who is known for having two signs in his office since taking over in 2008. "'Believe' and 'It can be done.' I carry those signs to every discovery day," said McAlhany, who emphasized the importance of finding franchisees who agree with the company's customer service-oriented mission and embrace core values such as integrity. Without that alignment, the company couldn't have achieved its strong sales and unit growth rates, he continued, with system sales up 331.3 percent from 2019 to 2021, to $60 million, and location count crossing 50. Franchisees manage an inventory of self-storage units and handle their delivery and pickup. Long-distance moving services are also offered. Units competes against PODS and 1-800-Pack-Rat, which don't franchise, and McAlhany said he's been able to attract some corporate staff from the two companies. "That positioned us to lessen the learning curve and not make the same mistakes they did," he said. "And we pay above the industry standard so we don't have turnover." Working through the pandemic, McAlhany said franchisees moved quickly to service schools, restaurants, gyms, sports teams and others in need of storage solutions as they complied with social distancing recommendations. Containers come out of China on cargo ships, he noted, which meant the company also had to help franchisees navigate shipping delays and increased costs. A set of 12 containers typically had a price of around $5,000; that amount shot up to $28,000 "and has now settled to around $12,000." Franchisees' pro formas didn't support the excessive freight costs, McAlhany continued, so the company helped owners work with their lender partners. Units already has a team focused on preparing for a potential recession. "We want to be proactive rather than just sit back," he said. "We are 100 percent prepared, hands down."
---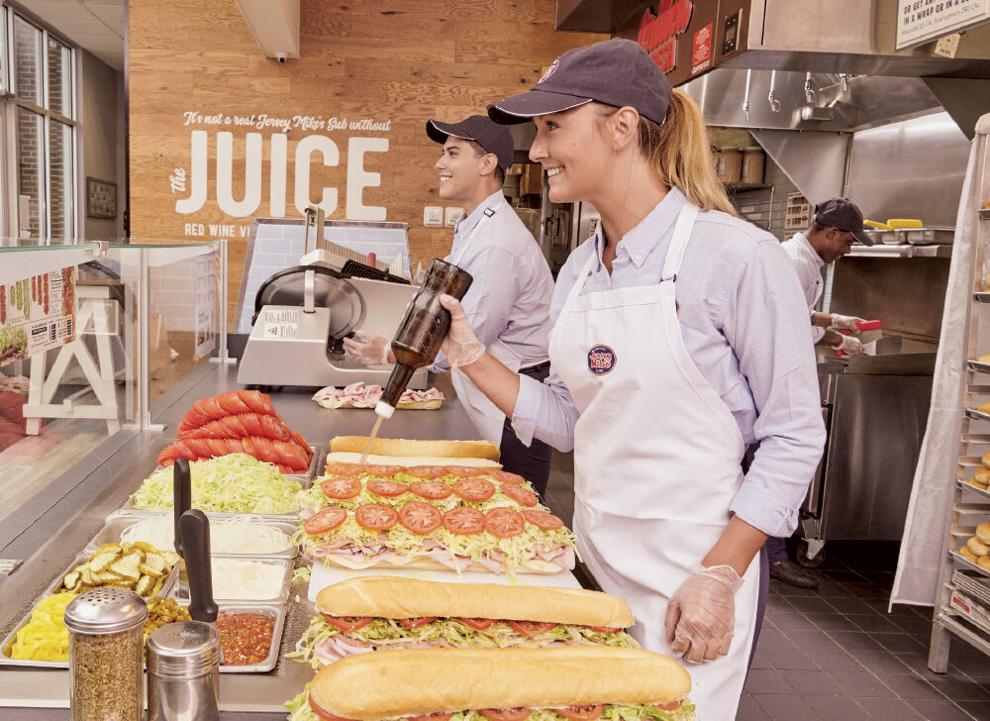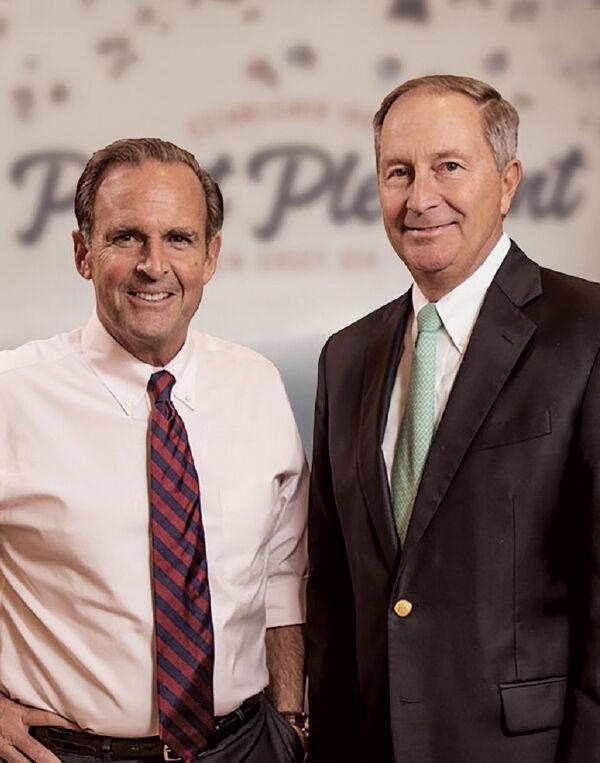 #16 Jersey Mike's Subs
Sandwich shops
CEO Peter Cancro, President Hoyt Jones and other Jersey Mike's leaders "fan out across the country" for 15 to 25 town hall meetings every year where they engage with franchisees, managers and visit stores. "It's critical to be visible and present across the marketplace," said Jones, especially as the sub chain's footprint crossed the 2,000-unit mark. "Peter, he engages the crews, the managers … he immediately goes behind the line and starts slicing cheese-
steaks. He loves it." Having an energized team at the top, plus 35 area developers and a strong field team, are essential to ensuring quality and consistency at the store level, said Jones, and the company continually commits resources to training. "Our training department is constantly out there," he said. "They engage the managers and assistant managers, helping them do their job better and then they're happier." Workshops focus on the fundamentals of "slicing and sprinkling"—sandwiches are fresh-sliced and sprinkled with seasoning, vinegar and oil—because, said Jones, "we want them to feel really good about the product they're putting across the counter." Jersey Mike's grew system sales 64.4 percent from 2019 to 2021, hitting $2.2 billion from 2,102 stores. Existing franchisees are responsible for 85 percent of new store growth, said Jones, and the company is selective when it comes to multi-unit expansion. "They've got to be high performing," he said of existing operators. "And that tells you they're happy with what they're doing and that the model is strong." Jersey Mike's completed a major remodel effort after announcing in 2020 it would spend about $150 million to help franchisees update their restaurants. "We powered through it during the pandemic," said Jones, and "reimaged the better part of 1,800 stores." Delivery and online ordering sales that spiked during the pandemic have remained strong, and Jones noted the updated app Jersey Mike's rolled out in 2019 "was a pretty significant thing" as the brand continues to grow digital sales channels.
---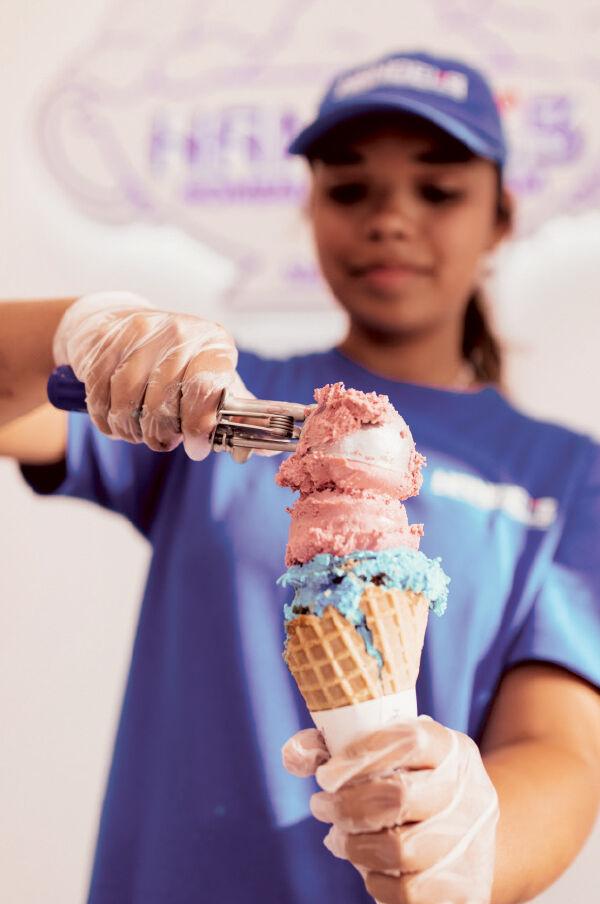 #17 Handel's Ice Cream
Ice cream & treat stores
Youngstown, Ohio-based Handel's Ice Cream aims to provide guests with the strongest "what you get for what you pay value proposition available," said CEO Rich Matherne. That means "the best ice cream on the planet, made fresh daily at each location, with the highest quality ingredients and generous portions, 48 flavors to choose from, and a memorable guest experience, all at a fair price. If we can do that consistently—all day, every day, at every location—our guests will come back more often, and they'll tell their family and friends to come, too." Handel's, a 77-year-old brand that started as an in-home operation with Alice Handel making ice cream for neighborhood kids, appears on the Fast & Serious for the first time with a three-year sales growth rate of 103 percent. System sales went from $29 million in 2019 to $59 million in 2021, and the brand's unit count grew 56.3 percent, to 75 stores. Matherne said the company has continued to hone its franchisee profile and selection process, and wants multi-unit franchisees committed to the customer experience and who are actively engaged in their communities. On the challenge front, "the curve balls keep coming" with the pandemic, supply chain issues, labor challenges, "unprecedented inflation" and more. "To succeed in such an environment, you need a combination of directional clarity and alignment coupled with an agility to anticipate, adapt and respond quickly," he said. "I've been very proud of how well Handel's franchisees and our support center staff have navigated these choppy waters."
---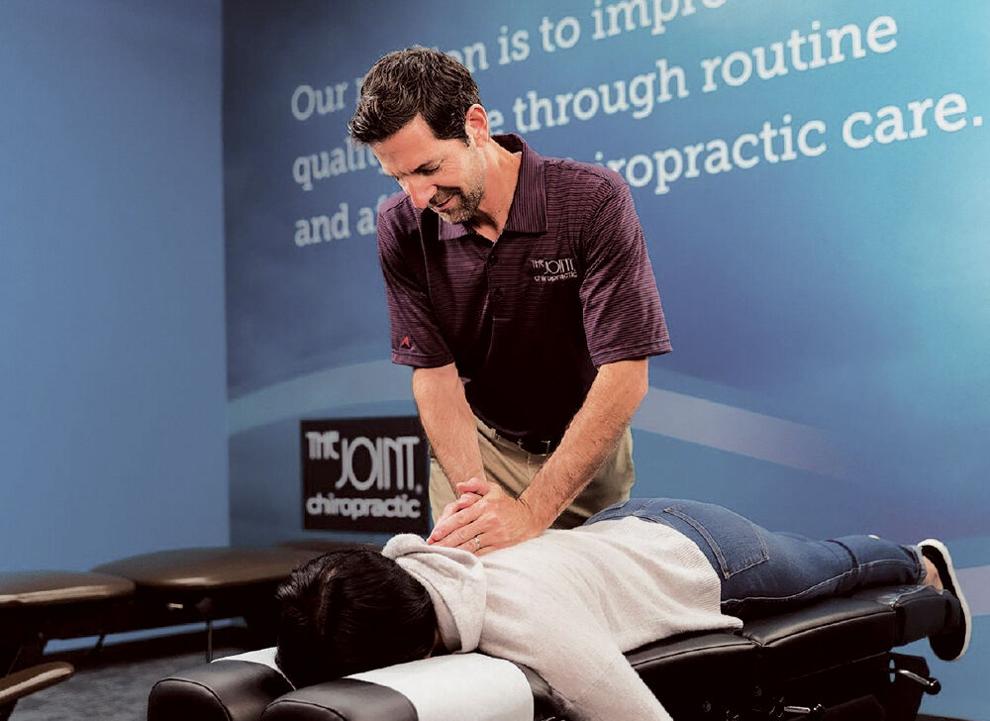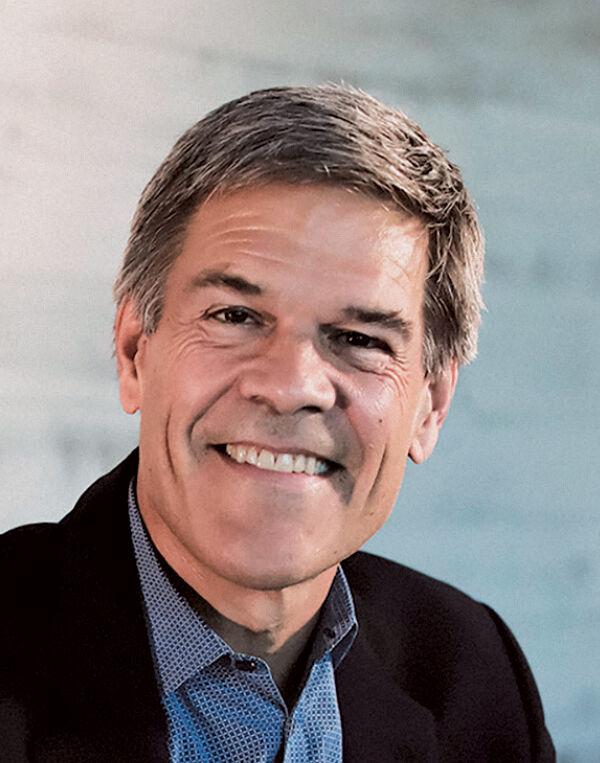 #18 The Joint Chiropractic
Chiropractic clinics
CEO Peter Holt continues to credit The Joint's grand opening program with helping accelerate sales and unit growth, and a new plan launched in 2021 expands "a smart mix of digital media and several sophisticated marketing tactics," he said. "We tested QR codes and are now working to implement this tactic into new collateral pieces for all future clinic launches, as this helps with discovering new patients, as well as lead generation for franchise candidates," said Holt. "Successful grand openings are critical in meeting our near-term goal of opening 1,000 locations." With a three-year growth rate of 37.6 percent from 2019 to 2021, The Joint finished 2021 with 706 locations; it had 805 units as of September 2022. System sales grew 63.9 percent during that three-year period, to $361 million. Holt said his philosophy for sustainable growth remains focused on management of the franchise relationship and improving unit economics. He noted consumers are shifting their spending to experiences, including personal services such as chiropractic care, which is "great news." A key challenge for The Joint, however, "is the relative newness of franchising in the health and wellness space. In fact, potential franchisees do not realize that you can franchise chiropractic care, or the significant opportunities it offers." The company works to educate candidates on the opportunity and that they don't need a health background or chiropractic degree to open a clinic. "While this remains a challenge, we are breaking through each day as more health and wellness franchises like The Joint enter new markets across the country," Holt said.
---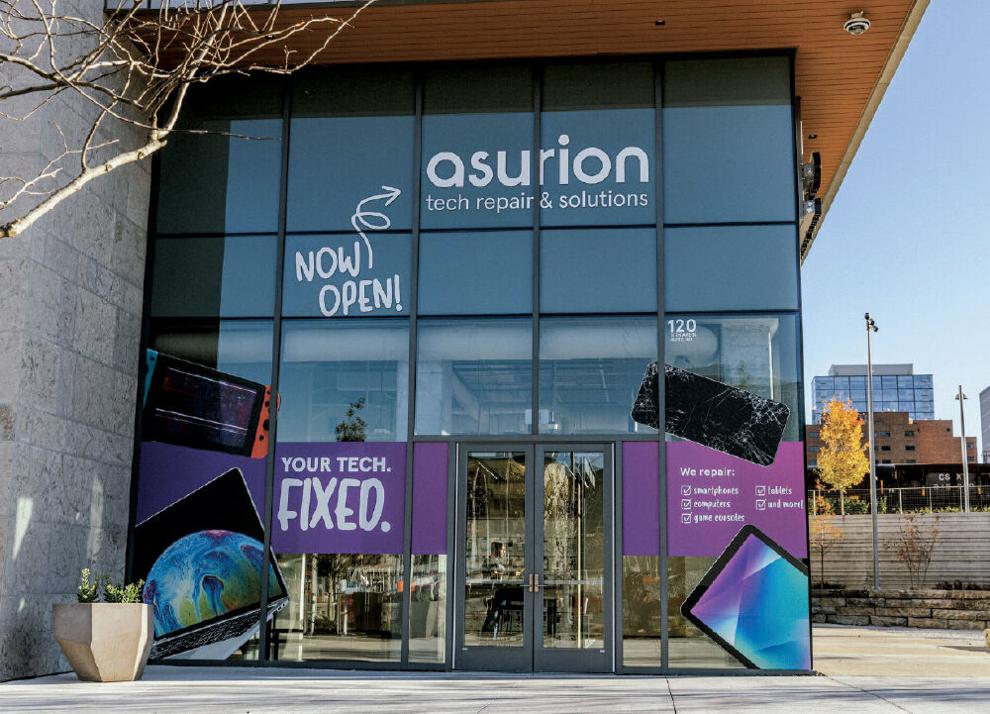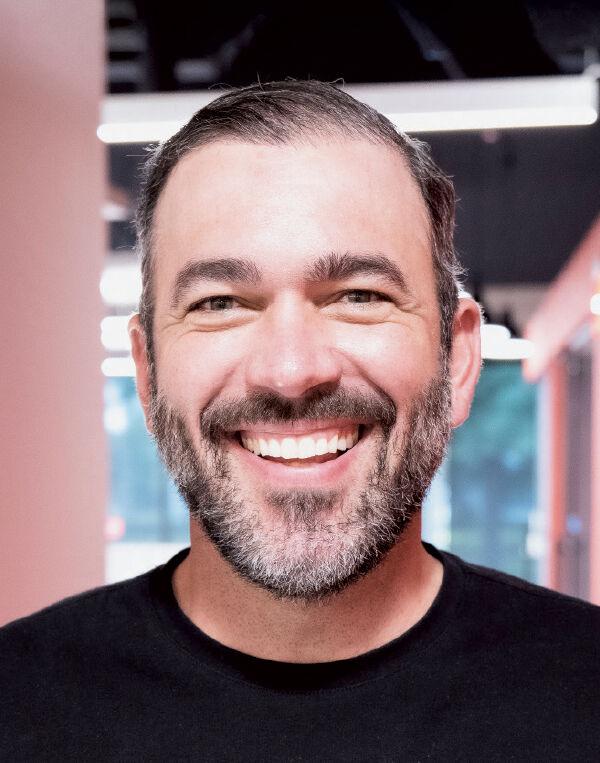 #19 Asurion Tech Repair & Solutions
Mobile device repair stores
People's tech needs are constantly changing, "and we aren't afraid to test and learn how to best meet those changing needs in our stores," said Dave Barbuto, CEO of Asurion Tech Repair & Solutions. What was uBreakiFix until a rebrand in 2021 built its business on same-day phone screen repair, but stores now offer much more. "We fix most any tech issue, not just on smartphones but also laptops, tablets, game consoles, smart speakers, vintage arcade games, light-up Christmas sweaters—you name it," said Barbuto. "Beyond fixing what's broken, we also provide tech solutions like software updates, virus removal, data recovery, device protection, tech recycling and more." Nashville-based Asurion, a tech care company that provides insurance, installation, repair, replacement and support for a wide range of technology, bought uBreakiFix in 2019 and retained co-founder Justin Wetherill as CEO until June 2021, when Asurion's Barbuto took the role. Systemwide sales grew 99 percent between 2019 and 2021, from $205 million to $408 million, with unit growth of 38.7 percent during that three-year span, to 764 stores. Asurion prioritizes "people over store count," said Barbuto, with a primary focus of "ensuring our stores are delivering maximum value and an exceptional experience at scale."
"There is always a tension to manage between growth and maintaining consistency across the footprint," he continued. "It is neither a new challenge, nor one that is unique to us, but it's something we must continue to recognize and work on all the time."
---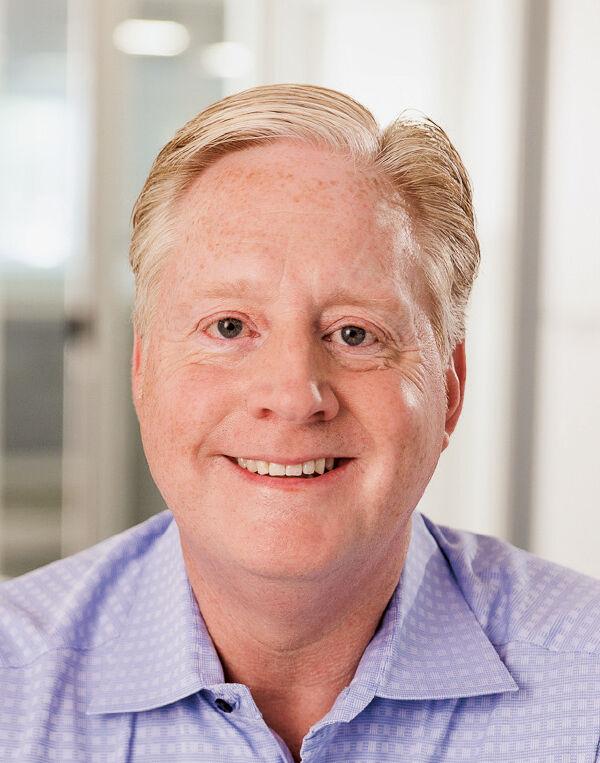 #20 Brightway Insurance
Business & insurance services
Brothers Michael and David Miller co-founded their company as Miller Insurance Group in 2003 and started franchising as Brightway in 2008. The Jacksonville, Florida-based provider of home, personal and auto insurance grew sales 52.5 percent between 2019 and 2021, from $636 million to $971 million, with unit growth during that time of 51.7 percent, to 314 locations. Mark Cantin took over as president and CEO in December 2021 following private equity firm GrowthCurve Capital's majority investment in the insurance franchise. "Brightway was the first to offer the 'you sell, we service' model of insurance agency ownership over 14 years ago," said Cantin, who spent 30-plus years in the insurance space on both the distribution and underwriting sides. With a new leadership team in place, Brightway continues "to explore complementary opportunities to promote sustainable, smart growth." It introduced changes to the model to improve franchisee capital flow in the early stages of their business, he said, with a goal "to allow them to reinvest in their success and focus their time and energy on building a loyal customer base." The company also introduced what Cantin said was "a new and improved sales incentive program for our tenured retail agents that rewards their growth and success." In 2021, Brightway made investments to accelerate the evolution of its technology platform and is working to improve its franchisee and customer support experience. "Through prudent investments and hard work, our team members are positioning Brightway for the next wave of robust growth, as well as the expansion of our brand and national presence," he said.