Health in Terre Haute is on the rebound | Local News
After the past two challenging years, health in Terre Haute is on the rebound.
"We're in a better place, it's not rampant and we're not hearing about the severe illness and death," said Wabash Valley Health Center CEO Charlie Welker. "But we can't let our guard down as we get into winter; we certainly wouldn't be surprised if we saw a spike in (COVID-19) cases."
Throughout 2022, progress in Terre Haute's health industry shined. Union Health saw a particularly radiant year, with aggressive and innovative advances.
Union partnered with the state-of-the-art Indiana Joint Replacement Institute in August, in anticipation of an exponential growth of patients requiring such treatments. In June, it tackled opioid addiction in full-throttle fashion, placing a vending machine outside its hospital's Emergency Room that dispenses free dosages of naloxone, which counteracts the effects of an opioid overdose, and establishing a new program helping infants who have been exposed to opioids by their mothers, called Eat Sleep Console.
In March, the Union Health Foundation bestowed $1 million on Ivy Tech Terre Haute's School of Nursing, the largest gift in the school's history. Not only was it an altruistic gesture, it was a shrewdly strategic one: given how badly the healthcare provider shortage was exacerbated during the pandemic, Union will train and perhaps hire a number of Ivy Tech's nursing graduates as employees.
Union Health President and CEO Steve Holman said, "Over the last 12 months our leadership teams and associates have worked very hard to continue our mission to provide compassionate health care of the highest quality, while leading the Wabash Valley communities to their best health and wellness."
He added, "We've had new initiatives at Union Health that include an orthopedic partnership with Indiana Joint Replacement Institute that will provide a nationally recognized destination location for hip and knee replacement procedures, our first out-patient shoulder surgery at the Wabash Valley Surgery Center, began an Eat Sleep Console program for enhanced infant care in the Neonatal Intensive Care Unit (NICU) and initiated a new patient portal that will continue to develop and expand our online patient experience."
Holman also touted the pulmonary rehabilitation space at Union Hospital Clinton and the care available at Rockville Family Medicine.
"We have also worked extensively with our local educational institutions at Indiana State University and Ivy Tech to support their nursing programs to ensure quality patient care for our future," Holman said.
Terre Haute's two hospitals combined offer 621 beds for patients, 343 at Union Hospital and 278 at Terre Haute Regional Hospital. Both have Level 3 trauma centers.
Said Mark Casanova, Terre Haute Regional Hospital CEO, "I'm very proud of the work our facility is doing around patient safety and quality of care. In May, Terre Haute Regional Hospital was awarded the Leapfrog Hospital Safety Grade 'A,' signifying national recognition of providing patient safety in healthcare. Safety does not occur by random chance. It happens when there is intentional focus by a dedicated team of caregivers committed to ensuring safe standards of practice."
Cassanova added, "I'm equally proud of a successful Joint Commission Survey that occurred in May. The Joint Commission accreditation acknowledges quality of care at the highest standards and validates the work of our organization in meeting the mission of HCA Healthcare."
Valley Professionals Community Health Center also had a big year, opening its clinic in West Terre Haute on May 9.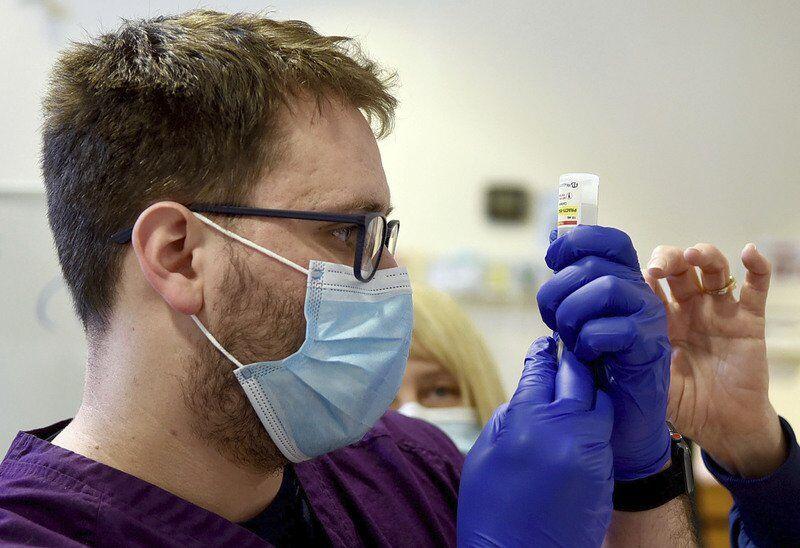 "What was exciting about West Terre Haute was that it was a community effort. We had multiple community meetings and donations that we'd never done before," said TJ Warren, the organization's president and CEO. "Typically, we just get a grant. This took lots of years of preparation. The clinic is doing very well, it's very busy. We're slowly adding services — we don't want to overwhelm the staff."
The staff currently consists of a part-time physician, a full-time nurse practitioner, two full-time therapists.
The West Terre Haute clinic's pharmacy is expected to open in October. "I tell people in the community that they're more excited about the pharmacy than they are us," Warren said drolly. "I could be wrong."
Valley Professionals Community Health Center had also opened a clinic in South Terre Haute in July of 2021. "We didn't really publicize it like we did West Terre Haute. West Terre Haute was a big deal because it was a huge community effort," Warren said.
South Terre Haute's clinic added addiction services in the past two months, and West Terre Haute will offer such treatment soon.
South Terre Haute will also add chiropractic services in the next month.
Next year, Valley Professionals plans to add community health workers, who will help get patients insurance and food stamps. The group already offers care coordinators, registered nurses who help with educational services, such as instruction on how to cope with diabetes.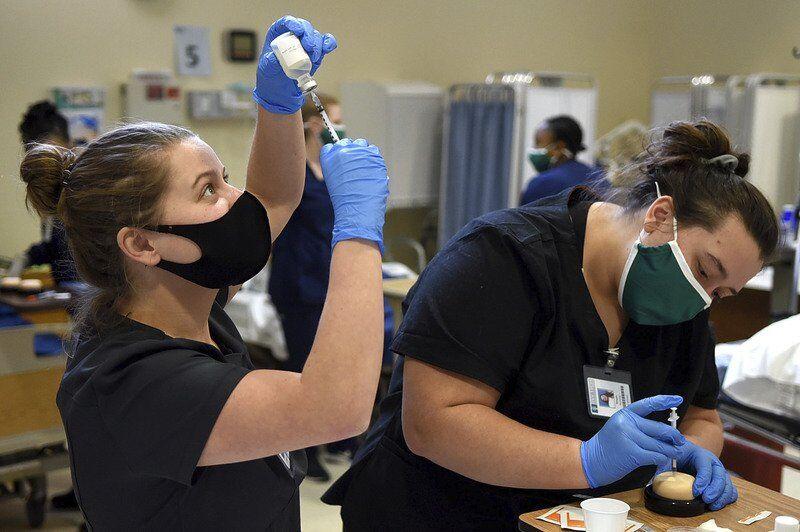 The clinics will be adding psychiatry services. "It's a challenge finding good therapists," Warren said. "The supply not meeting the demand. It's probably one of our most challenging positions to find. There are long wait lists all through Vigo County. It's a major, major problem. I wish we had a magic wand. Mental health is the No. 1. fastest growing line of business.
"But the stigma is gone for behavioral health," he said. "The pandemic helped that."
Warren is also proud of the awards it has won in the past year, particularly being named a National Quality Leader in Heart Health. Only 1% of health centers in the country have achieved that honor, with only two in Indiana being so feted.
Warren also takes pride in Valley Professionals' collaboration with Union Health. "They're a great partner with us," he said. "I feel like their success is our success."
Ultimately, given the health scare of the past two years, progress of any sort is impressive in the healthcare industry.
"It's great to have growth during the pandemic," Warren said. "Staffing has been very hard. Everyone nationwide has been dealing with that. We've been moving out of the pandemic stage for the last year."
Welker knows the feeling. The Wabash Valley Health Center CEO said, "We are really proud of the staff that we've been able to retain. We use the word perseverance and we do that a day at a time. We're not the only industry that's significantly affected by this. We're proud of the efforts we've taken to control and mitigate the impact of COVID."
Wabash Valley Health Center has an employee dedicated to scouring its facility, sanitizing every surface throughout the day.
Welker is impressed that Valley Professionals was able to open its West Terre Haute clinic. "I applaud Valley Professionals for that facility and making that move."
WVHC boasts two physicians, two nurse practitioners and a physician assistant, who have benefited from the forward strides of medical science.
"It's important — technology continues to change," Welker said. "The advances are pretty impressive. The technology for a given healthcare procedure, the advances are pretty remarkable. Procedures that used to require multiple days in the hospital — there are some patients who are getting a joint replacement and going home the same day. That's advancement, and that's good for all of us. It's great for the patient and good for the hospital. Who knows what that might look like 10, 20 years from now?"
Thanks to a grant, WVHC's building enjoyed advances over the past year. "We also did another renovation project thanks to ensure we have state-of-the-art facilities," Welker said. Part of the enhancements consisted of replacing all 47 of the old windows in the building. "It's much more energy efficient and aesthetically they match windows from the previous project," he said. "The building has a great look."
Like Valley Professionals, "We're reliant on relationships with the local hospitals," Welker said. "We're blessed to have a great relationship with both Union Health and Terre Haute Regional. Our patients who need to be admitted, we have a contractual agreement with Union Health to manage those patients while they're in the hospital, then they come back to us for the follow-up."
As Warren pointed out, mental-health services are the fastest growing business in the health industry. Two area organizations, Hamilton Center and Harsha, specialize in treating those with such needs.
Hamilton Center President and CEO Melvin Burks said, "When I reflect on fiscal year 2022, I think of improved access to services. Through a federal grant, we were able to increase our crisis services not only to 24/7 support but also develop a mobile crisis team that can respond to mental health crisis in Terre Haute. It has great promise as we work to expand those services this year to divert people from criminal justice involvement and non-emergent visits to the ER to treatment. People can receive mental health treatment when they need it most."
He continued, "Another important expansion of access has been in our ability to provide primary care services. Too often people with serious mental illnesses and substance abuse issues go without primary care. We are now able to see them at our corporate office where they receive mental health treatment. It is convenient for the consumer and we want to see improved overall health. As part of the program, we now have a mobile primary care clinic that can be deployed in areas of need. Many times, our consumer have difficulties with transportation or other issues that prevent them from accessing services."
Terre Haute's VA Clinic opened in December of last year. Ricardo "Rick" Ramirez of the Office of Public Affairs at the Indianapolis VA Medical Center said, "Veteran Health Indiana continues outreach efforts in the Terre Haute area to let veterans know about the new building and the added services it offers." He added that a drive-up flu shot clinic is scheduled for Nov. 4.
All in all, Welker concluded, "I would give a shout-out to every healthcare organization because what I've spoken to, they're facing the same challenges. I see great collaboration among the health providers in the community, and that's both hospitals, the private physicians, the [Vigo County] health department. There's a lot of collaboration that goes on in the community. We're blessed with some outstanding health care providers for a community our size. We have excellent healthcare in a number of specialties, and I think we can be thankful for that."
Despite the advances of the past year on Vigo County's health front, there remains many challenges ahead.
"When it comes to the health ranking in Vigo County alone, it's not very good — lower than most counties," Warren said. "I'm part of the community health plan, and that's what we constantly talk about."
Also providing services in the Wabash Valley is Harsha Behavioral Center, a freestanding acute care hospital located in south Terre Haute. The facility has 81 beds to provide inpatient services to individuals needing 24-hour intensive psychiatric care and serves patients of all ages — from children as young as three to geriatric patients. Specializing in behavioral health, autism, substance abuse and severe psychiatric cases, Harsha serves patients from across Indiana.
David Kronke can be reached at 812-231-4232 or at [email protected]