Mahoney Chiropractic Group Expands Office in Colchester, Vermont, Acquires the Latest Technologies to Diagnose and Treat Pain Conditions
Dr Sean P Mahoney is thrilled to announce the completion of expansion works on its Colchester office in Vermont which would help the chiropractic agency serve customers efficiently
Every day, people are forced to deal with several pain conditions from mild to severe cases. At their wits end, having taken every painkiller, potion and holistic "band-aid" there is without relief, fear, desperation, and frustration sets in which drives many to extreme measures for their wellbeing. The drama of chronic pain is bad enough; add in the frustration of uncertainty and it becomes paralyzing. People suffering from these conditions are desperate for relief and finding answers.
Over the last three decades, Mahoney Chiropractic Group has helped thousands of people enjoy fast reliefs from difficult and chronic pain conditions. The group has shown its commitment in providing a high level of medical care to help Americans lead healthier and happier lives. Today, Director of Mahoney Chiropractic Group, Dr. Dr Sean P Mahoney has announced that the organization's expansion plan in its Colchester office has been completed.
"We are very excited for the expansion of our main, Colchester, VT, as it has given us the opportunity to help more people get relief and lasting results without resorting to drugs, injections, or surgery," affirmed an enthused Dr Sean Mahoney. "With our new Colchester facility, four experienced doctors, and our locations in Williston and Waitsfield, VT, we are uniquely positioned to help people in Vermont, New England and beyond."
Mahoney Chiropractic Group has been featured on NBC, Fox News, CBS, and USA Today. They have grown into a renowned chiropractic organization offering services tailored to help people struggling with pain including disc injuries, shoulder pains, neck pains, headaches, back pains, and more. Mahoney's services also include pregnancy care, shockwave therapy, anxiety, etc. The company is essentially committed to offering people a life that is free of pain.
The expansion of the Mahoney Chiropractic Group office in Colchester, VT, also comes with upgrades in the technologies used by the company. According to Dr. Sean, they have acquired the latest technologies which are state-of-the-art facilities proven to deliver the best results in combating pain of varying degrees. Mahoney intends to continue providing specialized pain and injury relief technologies including Lumbar Spinal Decompression, EPAT Shockwave Therapy, Class 4 Medical Laser, Linear Flexion-Distraction Technique, and Advanced Occipital Lift technique to mention but a few.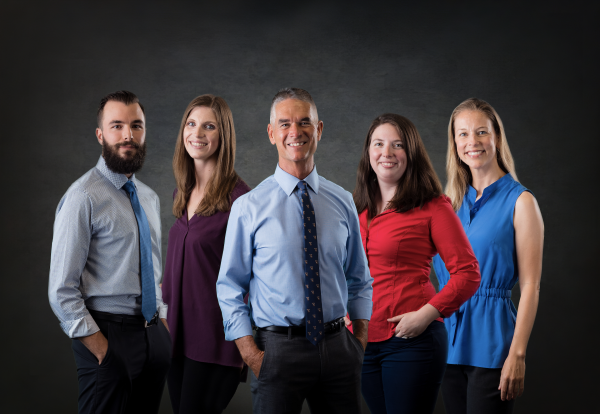 About Mahoney Chiropractic Group
Mahoney Chiropractic Group has offices in Colchester, Williston and Waitsfield, VT.  Established in 1986, Mahoney has grown to four doctors and attracts pain sufferers from throughout Vermont, New England and beyond. The chiropractic group comprises chiropractors who have dedicated their time and life to mastering how to provide help to people in pain. The team supports people from different age demographics with experts who belong to such demographics and understand how it feels.
For more information, please visit www.drseanp.com or send an email to [email protected].
Media Contact
Company Name: Mahoney Chiropractic Group
Contact Person: Dr Sean P Mahoney
Email: Send Email
Phone: 802 655-2664
Address:356 Mountain View Drive, Suite 200
City: Colchester
State: VT 05446
Country: United States
Website: